Ickenham Festival 9th-17th June 2018, Jumble Trail
Visit these Jumble Trail locations to pick up your bargains.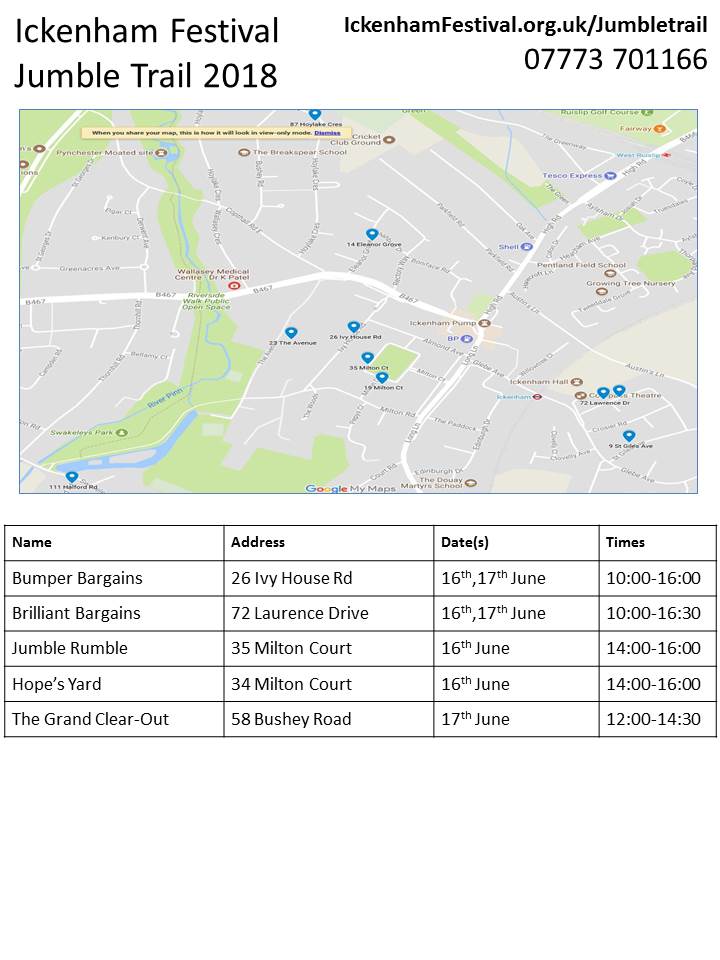 You can download a copy of this map here.
Please do let us know (via "Contact") if you are aware of any other changes.
Our printed programme will be delivered to Ickenham homes, and is also on sale in local shops.