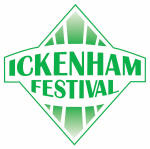 Ickenham Festival
History Of The Festival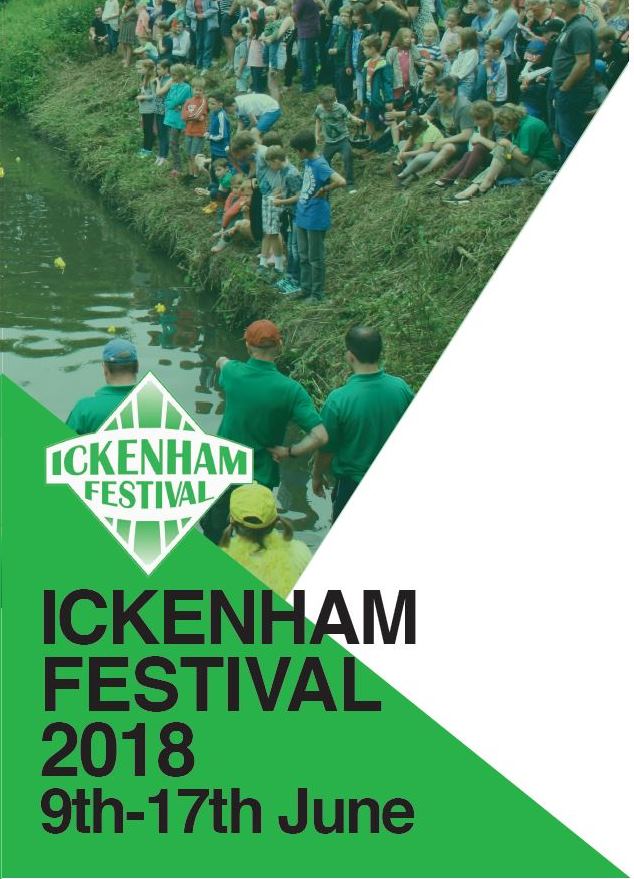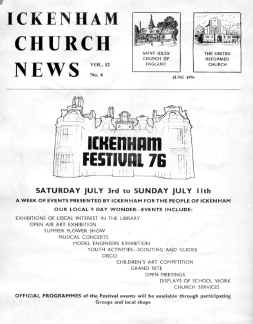 The Ickenham Festival was founded in 1975. Following a discussion about the number and variety of local groups and organisations in the community it was realised that many were unknown to the public.
A Committee was formed to arrange a week of activities open to all. In addition, some special events were conceived with the aim of "providing an opportunity for local groups, organisations or residents to present their interests to the people of Ickenham". This first Festival was held in 1976 and was great success. It was decided to present a similar week every other year.
It requires two years for us to raise the necessary funds for the Festival. Since them, that original concept has developed into a major Community Festival which is supported and attended by an increasingly large number of organisations in the community which serve the residents of Ickenham. Every year, we present a trophy to recognise this service.
We are totally self-financing and mainly depend on local fund-raising to meet all our costs. We are grateful to local shops, businesses, groups and individuals who continue to give us their full support throughout the years to maintain this unique event.
---
The Ickenham Festival Team awards this trophy every year.
It recognises those who have made a special contribution in the spirit
of the Ickenham Festival and to our community at large.
The shield is generally on display in Ickenham Library.
Previous winners include:
2022 Butterflies Group for fund raising over many years

2020-21 No Award

2019 Cavin Higgins for Ickenham Village Hall Association

2018 Nikki Summerfield for Ickenham Festival

2017 Dave Kershaw for Ickenham Festival

2016 John Arnold for Scouting in Ickenham and his support of Ickenham Festival

2015 Holy Mowers for 25 years of care for St Giles churchyard

2014 Doug Neilson and Rose Bennett for Ickenham Festival and ISHS, Friends of the Earth, Click Rukiga,

2013 Gill Roker for Ickenham Floral Art Society

2012 Derick & Annette McCorkell for Ickenham Youth Football Club

2011 Katrina Bijowski and Chris Nixon for Karers4Kids

2010 David and Jenny Edington for Ickenham Festival and work in the community

2009 Pam and Doug Jeffreys for Ickenham Village Conservation Panel

2008 Ickenham Churches Holiday Club

2006 George Richman for The Village Hall Committee

2005 David Crane for Ickenham Church News

2004 Alan Noad for Ickenham Festival

2003 Barbara Buckle for Ickenham Residents Association

2002 Vera Layton for Ickenham Festival and Ickenham Traders

2001 Marjorie & Peter Brookes for work in the community

2000 Joan & David Thorpe for work in the community

1999 Fred Howard for the Ickenham Festival

1998 Perry Parsons for the Vyners Swing band

1997 Joan Norman for 2nd Ickenham Scouts

1996 John Hillier for Ickenham Church News

1995 Chris Clarke for the Ickenham Festival

1994 Peggy Vaisey for the Ickenham Festival

1992 Irene Baker for the Ickenham Festival

1990 Fay Fenton for the Ickenham Festival

1988 Peter Daymond for the Ickenham Festival

1986 David Millen for the Ickenham Festival