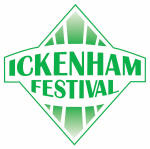 Ickenham Festival
Festival Team Information
The Festival Team is comprised of local people in Ickenham who meet to discuss and plan the Festival. You are very welcome to visit a team meeting to see what goes on. Please contact us via "Contact Button" above. As of April 2017 the Festival Team is:
David

Edington - Chairman

Doug Neilson - Vice Chair

Nickki Summerfield - Secretary

Dennis Lewis - Treasurer

Dave Kershaw

Emma Hawkesworth

Alan Noad

Ron May

Jake Shurey

Caroline Brannigan

Kirsty Gibbs

Michelle Youens

Julie Brown

Richard Tosdevin

Jane Whybrow

Des Gutteridge
Biennial statement from our Chairman, David Edington, Sept 2016
Dear Friends of The Ickenham Festival,
Thank you for attending the "AGM" this evening where we look back over the last two year cycle of The Ickenham Festival and try to pick up on any comments about what we have done in that time to help us shape the lead up to and the staging of The Ickenham Festival 2018.
The last two years has seen the usual Fun-raising events (and the Jumble Sale) We have staged Quizzes, Race Nights, Burns Nights to name a few. The Ferret Race Nights have been hosted with Karers4Kidz and The Burns Nights with Douay Martyrs School. The profits from these evenings have then been shared with our co-hosts. The popular Quiz Night arranged by Nikki and Doug has proved so popular that we asked Glebe School if we could hold it in their hall (and we thank them for opening their doors to us). A large proportion of the profits from this event go to the winning teams' chosen charities plus a donation was made to the Glebe School garden fund.
The Festive Community Night goes from strength to strength with more groups wishing to get involved each year. We must all thank the Churches, Schools, shops, Library etc that all play their part in making this night such a success. Also, a big part of The Festive Night are the Christmas Lights erected around the village. Planning for these starts in August when Festival Team member Jane Whybrow gets a council grant application sent to her house in Lincolnshire where she lives. She then obtains quotes and submits our application to LBH for Ickenham's share of the council's fund. Once we know our budget the Festival Team then plans what can be achieved. With a sizeable grant last year the Metasequoia Glyptostroboides tree (Dawn Redwood to you and me) beside the pond was decorated with 30+ LED Mistletoe decorations. As always, this change was met with comments like "it looks the best ever" as well as "it looks good but we preferred the old lights." I just think that we are very lucky to be able to get the funds to light this iconic tree and put Ickenham on the map at Christmas. So when you see us up the ladders in November, thank us by buying us a cup of coffee, also thank Jane in Lincolnshire for making sure we have the grant money to put on our usual show.
With the success of our Fundraising events we entered the planning stages for this year's Festival with a healthy bank balance to spend on anything we thought would be popular. Des booked The Buzz LightWeights to play at The Fox & Geese on Saturday evening, Dennis booked the Illyria Open Air Theatre Company to perform Danny The Champion of the World in The Compass Theatre garden and the popular Human Table Football returned to Milton Court for the Sports Evening. All these were only made possible because of our fundraising during the previous two years.
David Millen co-ordinated the schools and St Giles' church to stage the very popular programme of lunch time music. Alan and Janet Noad arranged for the Bowlts' walks to turn into talks, once again as guests of St Giles.
Ickenham library staff arranged an array of events with a quiz, (The Festival Team won it) talks by authors and my favourite, "Uxbridge High Street in Old Postcards." The library also displayed the children's artwork competition organised and judged by Alan and Janet Noad.
Being our 40th anniversary, Ella Summerfield trawled through old photographs to use in our celebratory programme. When it went up for sale we were all proud of the programme that she had produced for our milestone year. Thank you Ella! The quality programme couldn't have been produced without the support of our advertisers whom we also thank along with Doug Neilson for taking their bookings. (and money)
As usual, I took Festival Week off work, hence some Ickenham lawns didn't get mowed that week, but some 21 other gardens had been nurtured to look their best for Open Gardens. What a delight to follow the Orchard Boards and go around these gardens with Nikki, (my Festival Wife) meeting up with friends, having a cup of tea and cake, and then strolling on to the next. I'm sure that, like me, Ickenham residents enjoyed the gardens and the chosen charities were very grateful for the money raised. Let's try and get more gardens open for Ickenham Festival 2018.
With over 100 events during Festival Week The Festival Team tried to make an appearance, sporting our new green shirts, at every one. (we almost made it)
With the owner of Swakeleys House once again making excuses for us not to use their grounds we went back to the Headteacher, (Mr Heale) and governors of Vyners School asking to use the school site for Gala Day. Once again, they couldn't have been more welcoming and helpful in making Gala Day happen.
The procession from Milton Court to Vyners seemed as popular as ever but Nikki, ably assisted by Jake, Emma and Doug marshalled it safely through The Village and on to the school. Once onto the school field you were greeted with the sight of 100 charity stalls, bouncy castles, tea and BBQ tents along with the massive Helter Skelter and Ferris Wheel (paid for by our fundraising) All the layout of the field, PA systems etc having been arranged by Richard, Ron and Dave. Also there, centre stage, was our stage. Discovered by Doug at another event, sponsored by Coopers it was used all day to stage a programme of displays arranged by Jane and then again in the evening. During the afternoon a lot of fun was had by all, awareness/public profiles were raised by many and a great deal of money was raised for good causes but all too soon we had to pack away to make space for the evening concert.
On stage we had the new head of Music, Dan Cullum and The Vyners Swing Band opening the evening's entertainment with a guest appearance by Perry Parsons who was pulled out of the audience to conduct a number or two. They were followed by our covers band Fat Busted. As I said in my report two years ago, "VSB followed by a covers band… with fireworks… are you sure… its not quite Ickenham Festival… If you weren't there you missed a remarkable evening!"
Thank you to everybody that made Ickenham Festival 2016 happen. Thank you to all that supported the Fundraising, who opened a garden or hosted an event in the programme, who built a float, dressed up or showed their car, who set up a stall at Vyners or displayed on the stage and arena. Thank you for also supporting all of these events and making Ickenham Festival 2016 such a success.
My thanks go to the team that supported me over the last two years, the Festival Team that staged Ickenham Festival 2016;
Doug Neilson, Nikki Summerfield, Dennis Lewis, Alan Noad, Dave Kershaw, Jane Whybrow, Ron May, Jake Shurey, Emma Hawksworth, Richard Tosdevin, Des Gutteridge. And all their better halves!
Postscript;
Following Festival Week, on July 16th the Ickenham Festival Team held a celebratory Ruby Ball at Vyners School.Dennis and his wife Jill took the lead on this event and arranged the school, seating, bar, decoration, catering, DJ and clear up.160 people donned their best "bib and tucker" for what was a great evening and a great way to celebrate 40 years of Ickenham Festival. Thank you Jill and Dennis for you hard work in pulling the event together.
Thank You, David Edington.